Who we are
We are a company ahead of the curve, with courage to face the challenges of the tax sector, we came to transform the business world of import and export of services and technology.
Our team
We believe that the greatest impact we generate for society is investing in people and believing in them. At WTM, evolution depends on each employee and is for everyone. Our team is prepared to face any challenge. Regardless of the mission, we accomplish it!
What does WTM represent?
In the words of those who live it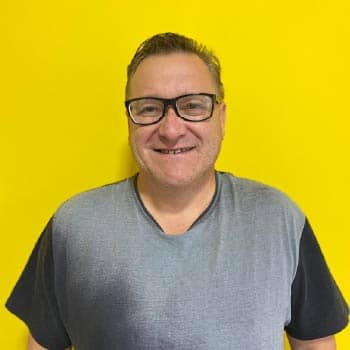 Raimundo Souza
Commercial
"WTM is a project that was born in the heart of our CEO Lisandro Vieira. He has values and aspirations that infect anyone who approaches this project, because, here, we have the freedom to work, develop, create, engage, have a space in the sense of belonging and a sense of ownership, of something bigger, of we feel great. The group's vision is disruptive and innovative. Here change is constant and current, feeling that we can dominate the world and provide a customer service experience that they would never have without WTM. TOGETHER WE ARE STRONGER, this represents WTM"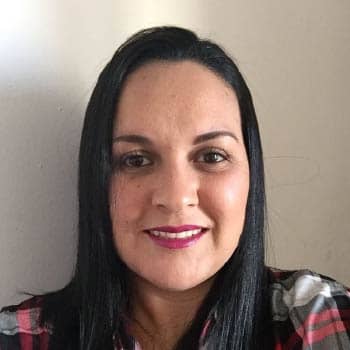 Vani Deronellas
Sales Development Representative
"Working at WTM International is contributing with actions that will benefit tens, hundreds or thousands of people. And that's amazing! When I joined WTM I wanted something new, disruptive, that made a difference. And today, I can certainly say that I achieved my professional goals and it couldn't have been different, as the motto of innovation and market differentiation is carried by restless and brilliant minds. From the CEO to the salesperson, everyone is extremely talented and very smart! For me, WTM International represents the connection, at a global level, between companies in the services and technology ecosystem, where we deliver the best experience for those who buy and for those who sell"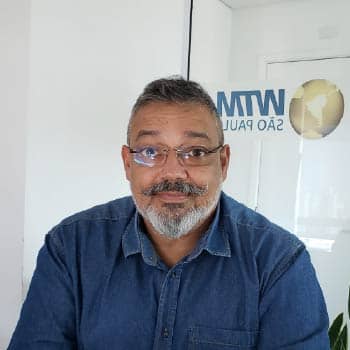 Fábio Guedes
Fábio Guedes
"I've been at WTM since Sep/2013 and to evolve in this partnership, I wanted to see up close who these guys were who were already disruptive at the time to solve an accessory obligation of the Federal Government. That's when I was surprised when I saw everyone working like crazy, sweaty and business popping up from all sides! I thought: Damn, I want this! Since then, I have held the WTM as a kind of sacred mantle, which I wear with the greatest pride in the world, because from here come initiatives associated with technology designed for the operational and financial comfort of companies. I'm 100% WTM and I don't give up"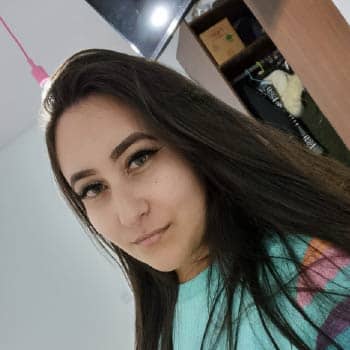 Luciele Borges
Customer Success Manager
"WTM means everything to me! It was the company that opened the doors to the beginning of my professional career, which is contributing a lot to my not only professional, but also human development! The constant challenges make us want to learn more and more, and I love these changes! On the world stage, WTM represents innovation, being a reference for foreign trade in services and technology"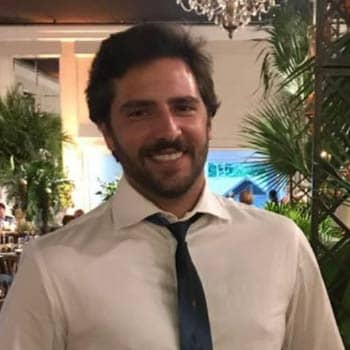 Rodrigo Martins
Head of Expansion
"WTM stands for continuous change.
Facing challenges as opportunities and thinking that nothing can, and should be done like yesterday, is in our DNA. Delivering a quality service to our customers is what drives us. Our focus is to simplify processes, seek new alternatives, do more, better and faster"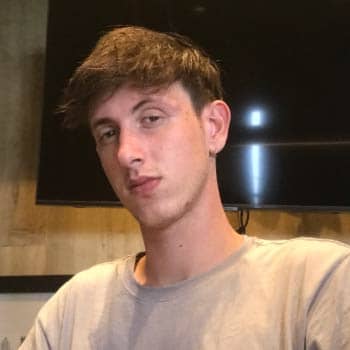 Carlos Gabriel
Marketing assistant
"WTM, for me, represents new airs as a new techno-system (pun on eco-system) for everyone. And I think for the world it represents innovation, ease and practicality"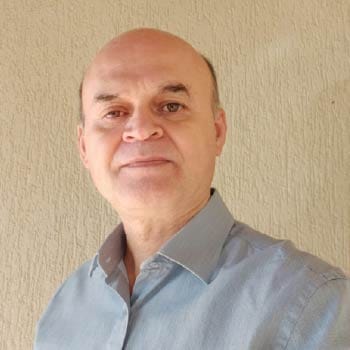 Vicente Neves
Commercial
"What excites me about being with WTM International, at this moment, is feeling and knowing that we are present where we need to be, so that international relations are carried out in a solid and committed way, using technology, our great ally that helps us in this realization. WTM International will be present in the world, wherever necessary, to allow Exporters and Importers of Services and Technology to have their best experience in International Payments and Receipts, with the responsibility of keeping the process in compliance with the regulations of each country"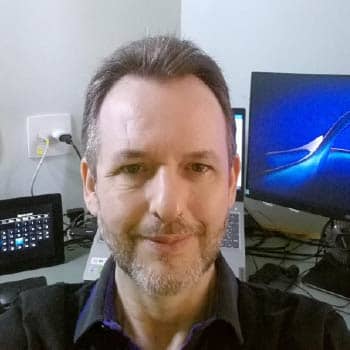 Waldomiro Santos
Commercial
"WTM International represents a disruptive innovation in the contracting and payment of Services and Technology provided by other countries to Brazil. And for Brazilian exporting companies, it also innovates by facilitating the receipt of payments for Services and Technology exported to foreign companies. WTM International enables, with all the necessary Compliance, trade between Brazil and the world, respecting local and international legislation, leading to fair trade between the parties"
Daniela Bonotti
Financial
"WTM represents the beginning of a new cycle in my life. I had been looking for a replacement in the job market for some time. And it was very difficult. Until I connected with my current manager and he gave me the opportunity to be part of the WTM team.
Thus, WTM represents new dreams in my personal life, I manage to reconcile my career with my family. And it represents a great professional success. I'm having the opportunity to grow, to learn and meet new businesses, to connect with people who only have to add information and content in my professional and personal life. I love new challenges and it's been wonderful to grow together with the company. I'm just grateful for everything I'm living"
Ana Rodrigues
Sales Development Representative
"WTM represents to the world the opportunity for innovation and disruption in International Payments and Receipts for Services and Technology, with the purpose of carrying out all this, in a healthy and transparent environment. And, for me, it means the possibility of learning daily, about adaptation and changes to serve the customer and the market in which he is inserted in an innovative way"
Paola Waltrick
Customer Success Manager
"WTM represents innovation, dynamism and courage in the face of the challenges of transforming this sector"
The current query has no posts. Please make sure you have published items matching your query.