Do you know 6 tips to avoid credit card fraud? With the advancement of technology and the popularization of the internet, especially in recent years when the world has had to readjust the way of working because of the pandemic, national e-commerce grew exponentially and, as a result, there was an increase in the number of online transactions ? buying and selling – with credit cards.
Following this growth curve, the volume of fraud in purchases made also increased. according to study Map of Fraud, from the consultancy Clearsale, Brazil suffered an increase of 32.7% in e-commerce fraud attempts in the first half of 2021 compared to the same period of the previous year.
There were 2.6 million attempts observed by the study in the first six months of 2021, considering about 182 million credit card transactions.
Therefore, in this article, we are going to talk about the most common frauds in Brazil and how we can protect ourselves through 6 tips to avoid credit card fraud.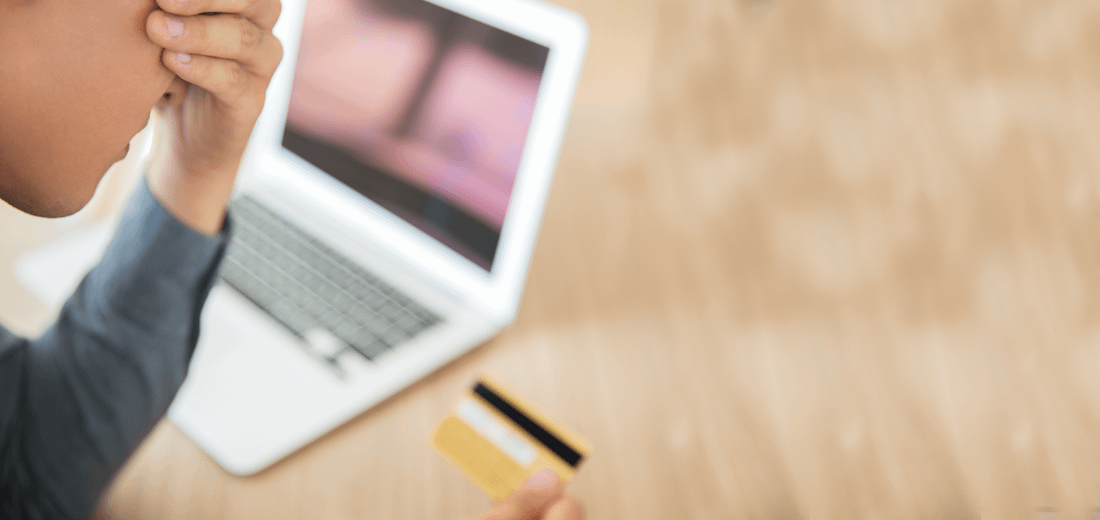 What are the most frequent credit card frauds in Brazil today?
Before we talk about the tips to avoid credit card fraud, let's mention which are the most common frauds in Brazil. Check out!
1. Cloning the cards
Cloning is nothing more than a faithful copy of the credit card. With the replica of the card in hand, the fraudster impersonates the person and uses the card illegally, cmanaging to clone the data through the stripe and access information such as:
Name of card holder;

card number;

due date;

the security code, also called CVV.
The scam can happen with rigged payment machines or fake ATM readers.
Nowadays, the cards already have chip technology, which reduces the chance of cloning itself. However, scammers have developed other ways to access card data and, therefore, use it without the consent of real customers.
Among some of the ways to clone a credit or debit card, some stand out:
Phishing, a type of electronic fraud that criminals use to steal personal data through email, SMS or even fake websites;

Photos of the card taken by criminals who work in establishments, to use the information later;

Access via images posted on social networks that many people take, without understanding the danger of this type of publication;

In situations where criminals attack company databases, when scammers are able to access payment information.
In addition, if a person's card still uses stripe technology, it is more susceptible to cloning through service terminals or tampered machines that can clone data during a transaction.
2. Data theft in fake calls
Did you know that you can defraud through a phone call?
The scam works like this: the criminal calls a person, identifies himself as an employee of the bank or any other financial institution, and then immediately asks the person to confirm all the card details.
Therefore, pay close attention to the phone calls you receive from banks and institutions.
3. Sending fake tickets
Finally, the fraud of sending fake tickets. This is also a scam with a lot of numbers in Brazil, according to the Credit Protection Service (SPC).
The fraudulent operation takes place in the following way: the person who owns the card receives an account by email that is very similar to the real invoice. With that, she trusts that that account is true.
However, if payment is made, the money is sent to a criminals account.
So, pay extra attention when requesting your card accounts by email, okay?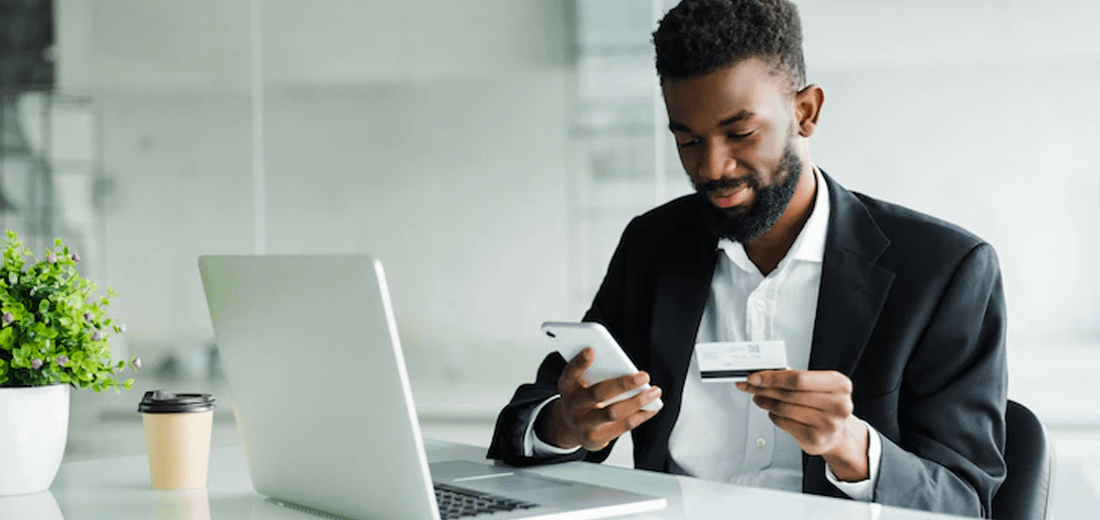 6 tips to avoid credit card fraud
Now that you know the most common credit card frauds, it's time to learn 6 tips to avoid falling into the increasingly frequent scams in online operations. Check out!
1. Use a virtual card
A virtual card is a function for people to buy online safely. This type of card can generate different information for each purchase, unlike the physical card, which always has the same data.
If you want to use the card for a specific online purchase, you can generate a virtual card number just for that purchase. Thus, if it is a fraud, criminals will not be able to reuse the data in other scams.
In addition, if you have problems with virtual card scams, you will not need to block or change the physical card. At the same time, blocking is faster and can be done through the bank's website or app.
2. Be careful when using your credit card
Some fraudsters take advantage of a moment of distraction to write down your credit card information. With that in mind, be careful when using the card in stores and ATMs.
At an ATM, for example, pay attention if the machine has any difficulties. If it looks different or you feel like you're trying too hard to put the card in, look for another cashier.
But if the card happens to get stuck, don't walk away. Call the number indicated on the ATM machine.
3. Be careful when shopping online
A lot of attention when making an online purchase, right? Especially during promotions, such as black friday.
At this time, it is very common for various promotions to appear on their social networks. So make sure they are reliable stores before making any purchases.
To do this, you can see if the e-commerce system is protected by information security and if other people have already purchased from this store.
If you are not sure if this is a reliable 100% company, our tip is: don't make this purchase!
4. Be wary of links and emails
The internet is one of the preferred platforms to apply fraud. In view of this, it is extremely important that you pay attention if you want to avoid credit card fraud.
If you get a message that has a link, don't click right away. Research a little more about the company, for example.
5. Review your invoice whenever possible
Most likely, your bank or operator already provides an application where you can track your credit card spending in real time. Still, is it important to check all purchases at the time the invoice is closed for payment? mainly when choosing to pay the final amount in installments.
This habit can help you detect any purchases you didn't make.
6. Create strong passwords and keep them safe
This is an obvious but fundamental tip: don't use easy strings in your passwords, and don't share them with anyone. Ideally, you should enable the biometric identification provided by your bank as soon as possible for the use of your credit card. And, if applicable, also request confirmation of transactions via SMS, email and in-app notifications.
As you've seen, there are a number of mechanisms by which criminals commit credit card fraud. Being attentive ensures information security, avoiding headaches and financial losses.
Like our tips to help you avoid credit card fraud? Share this post to help others protect themselves from these scams and follow our weekly social media to know the main subjects of the sector. To the next! ??